Georgian Architecture
The Georgian period of architecture and style ran from 1714 to 1830, covering the reigns of George I to George IV. The term is occasionally used to refer to buildings built in the reign of King William IV who ruled until 1837, though this is often called the 'late Georgian' period. After King William, the UK entered the Victorian age after William's niece Victoria took the throne after his death at the age of 71.
Grand stately homes were built during this period as some families accumulated wealth, which they spent to create country houses with landscapes and often follies and gatehouses. Yet, the most popular home being built at this time was the townhouse. These buildings are usually now protected with a Graded listing status and they still form large parts of the core of cities including London, Bath, Edinburgh, Dublin, Newcastle upon Tyne and Bristol.
Early Georgian architecture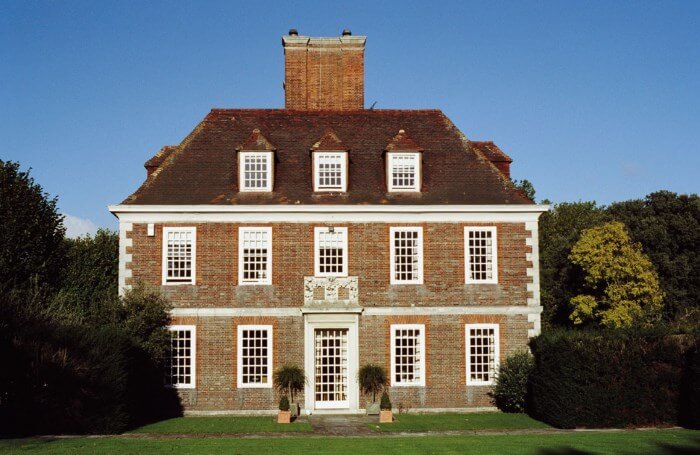 As a new monarchy arrived from Hanover to Britain in 1714, this represented a major break with the past, which was reflected in new architecture for the nation's buildings. This meant a change from the Baroque style that can be found at St Paul's Cathedral, Castle Howard and Blenheim Palace.
Georgian architecture in contrast has proportion and balance, symmetry and simplicity. Early Georgian architecture was in the Palladian style, based heavily on ancient Rome and inspired by the works of Andrea Palladio (1508-1580). Palladianism was most popular from 1715 to 1760, when the style fell out of fashion after the English Civil War.
Palladian architecture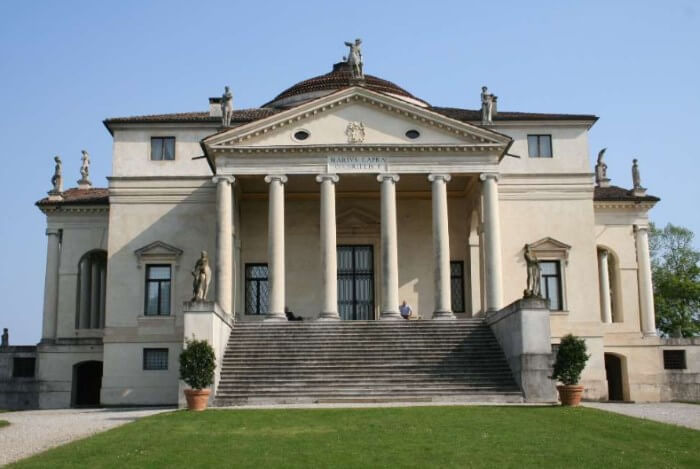 Palladio (1508-1580) believed there was a perfect symmetry and proportion in nature, which could be replicated in buildings and created a set of architectural rules. He was inspired by the buildings of ancient Rome and British designers used his rules to create Palladian exteriors based on rules of proportion and were plain, in contrast to richly decorated interiors. Palladianism was fashionable from about 1715 to 1760.
Characteristics included symmetry and balance, columns, scallop shell motifs, pediments and masks.
Neoclassical architecture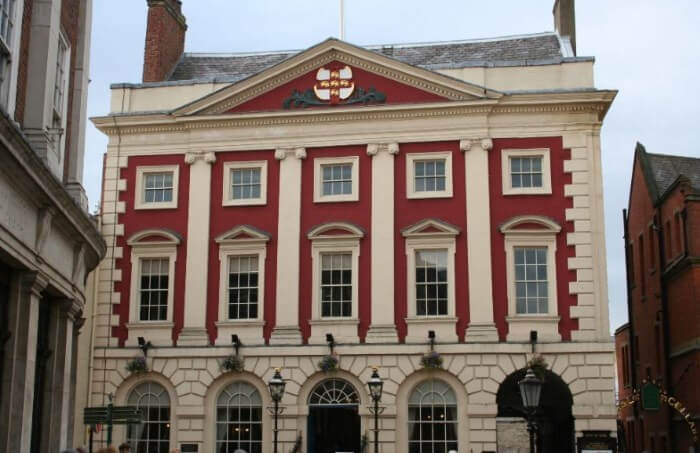 Some architects did not want to be restricted by the Palladian style rules, which led to the neo-classical design, which still included symmetry, columns and pediments but without the strict rules of proportion. The vase shape was an architectural motif, with swags and festoons and classical figures.
Regency style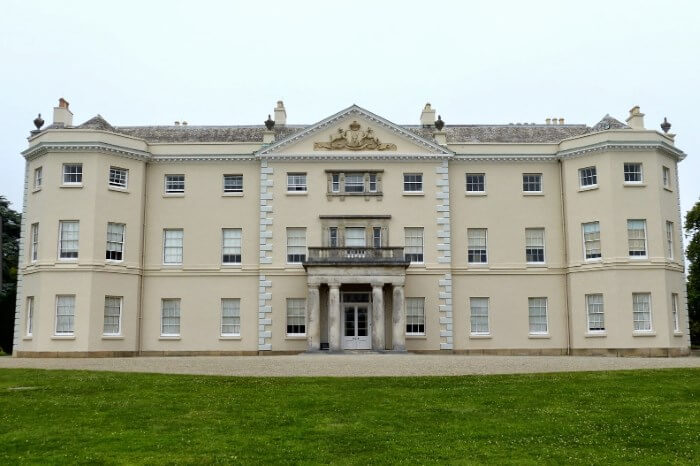 The late eighteenth and early nineteenth centuries saw the emergence of the Regency style, taking motifs from ancient Greece and Rome together with elements of nature and art from Egypt and France in a combination of colours and patterns that were incredibly rich.  
The regency style can still be seen in towns and cities which enjoy elegant rows of terraced houses built in what is now called the Regency Style including the famous Royal Crescent in Bath which was built between 1767-1775, Regent Street in London and the Esplanade in Weymouth 
The early nineteenth century began to absorb more exotic ideas with ancient Greek and Rome motifs. One of the best examples of the incorporation of exotic ideas is at the Royal Pavilion in Brighton, which became a curious mixture of Indian, Chinese, Tudor and Gothic styles. 
Gothic and Renaissance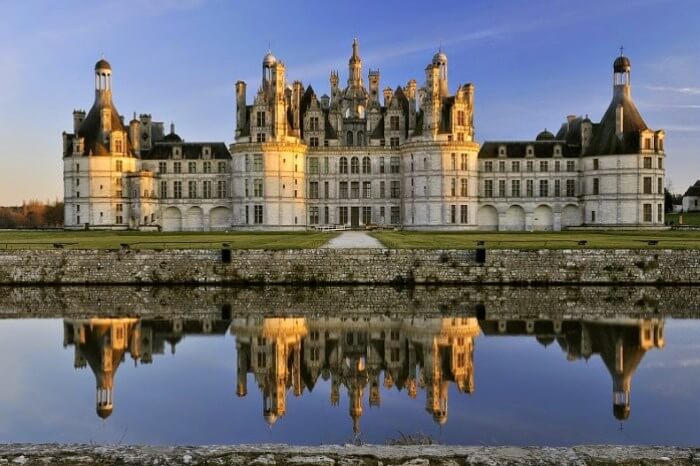 In the nineteenth century, Augustus Pugin a co-architect of the Houses of Parliament, declared gothic to be a morally superior style. John Ruskin tried to define which styles of architecture were "truthful". Yet the styles of architecture in Britain included Moorish, Hindu, Italianate, French, Byzantine, Dutch and Grecian details applied to buildings. By the 1880s this had become dismissively named "Renaissance bric-a-brac", by some architects, with Harrods department store being one of the most famous examples.
Brunswick House
Brunswick House has a square symmetrical shape and is carefully proportioned according to fashionable classical design principles from the Georgian era. Some of the typical structural features for the period and visible at Brunswick House include the following:
Often the houses had two or three storeys. 
They can be two rooms deep and symmetrical both internally and externally. 
They often have a panelled door in the centre of the house if large and detached
A cellar visible below ground floor is common and is where the kitchen is located. 
Windows in Georgian houses are often small and six-paned towards the top of the property, while there are larger nine- or even twelve-panel windows on the main floors. 
Almost exclusively Georgian houses have sash windows which slide up and down on a series of weights and pulleys. Most also originally had internal shutters.
The roof was often hidden behind a parapet, a low wall built around the edge of the roof which makes the buildings look totally rectangular. 
The chimneys were often paired and located on both sides of the houses. This enabled them to have fireplaces in almost every room as now coal largely replaced wood.
If you're thinking about hiring a venue for an event, check out our editors picks.